Cigarroa High School Teachers, Administrators, and Staff celebrate and enjoy the sweet victory of the Laredo ISD accountability score of an "A" Exemplary TEA Accountability rating for the 2021-2022 school year! The TORO Teachers and Administrators are happy to be part of the Laredo ISD "A" Team!!! 🎉🎉🎉 ¡Los maestros, administradores y personal de Cigarroa High School celebran y disfrutan la dulce victoria del puntaje de responsabilidad de Laredo ISD de una calificación de responsabilidad academica de TEA ejemplar "A" para el año escolar 2021-2022! ¡Los maestros y administradores de TORO están felices de ser parte del equipo "A" de Laredo ISD! 🎉🎉🎉
🌟Parents and Guardians, the Laredo ISD Parent & Family Engagement Department invites you to attend their next "Parent Academy Learning Session" scheduled for Wednesday, August 31st. See attached flyer for details!🌟 🌟Padres y tutores, el Departamento de Participación de Padres y Familias de Laredo ISD los invita a asistir a su próxima "Sesión de aprendizaje de la Academia para padres" programada para el miércoles 31 de agosto. ¡Ver folleto adjunto para más detalles!🌟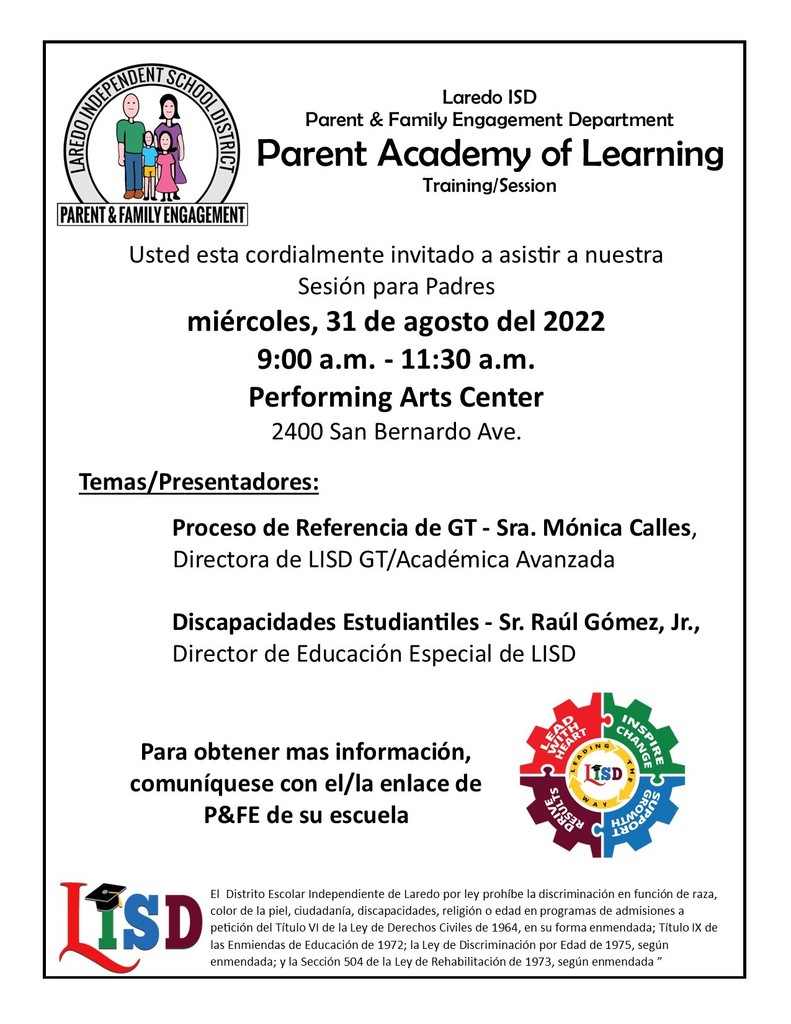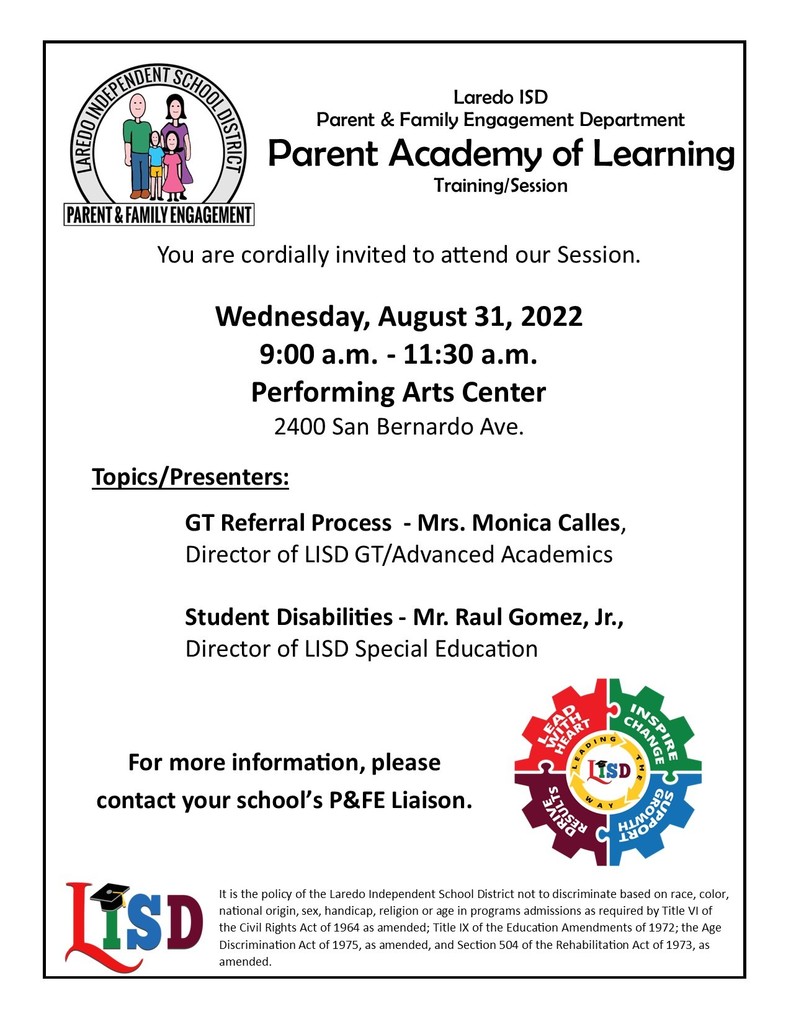 Attention all Laredo ISD Parents and Guardians, you are invited to participate in the Laredo ISD Town Hall Meeting Scheduled for Tuesday, August the 23rd. See attached flyer for details! Atención a todos los padres y tutores de Laredo ISD, están invitados a participar en la reunión del ayuntamiento de Laredo ISD programada para el martes 23 de agosto. ¡Ver folleto adjunto para más detalles!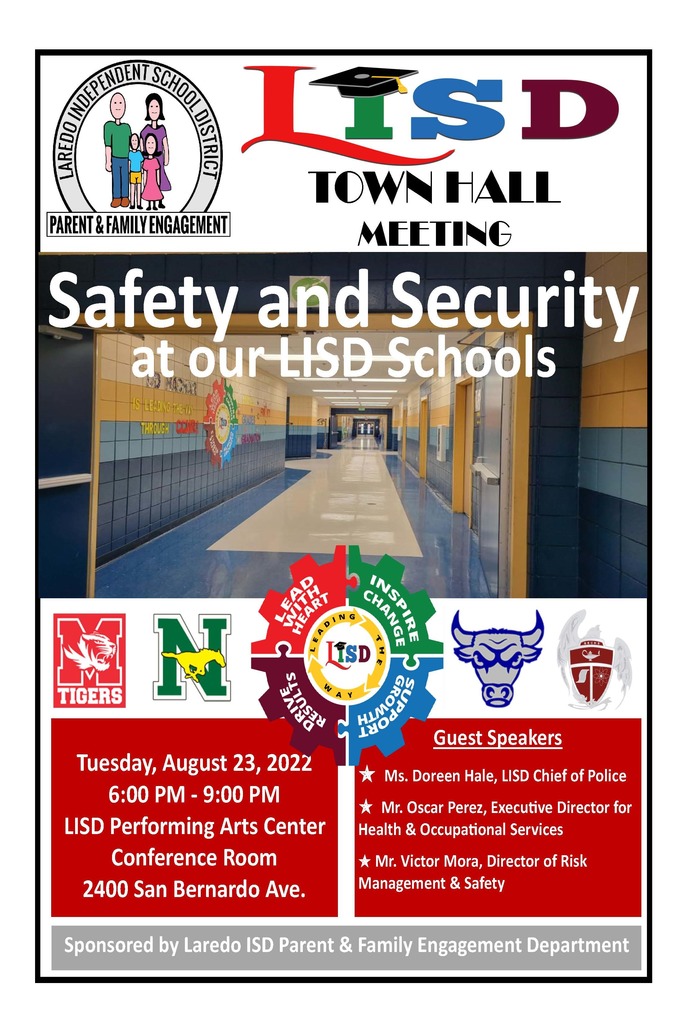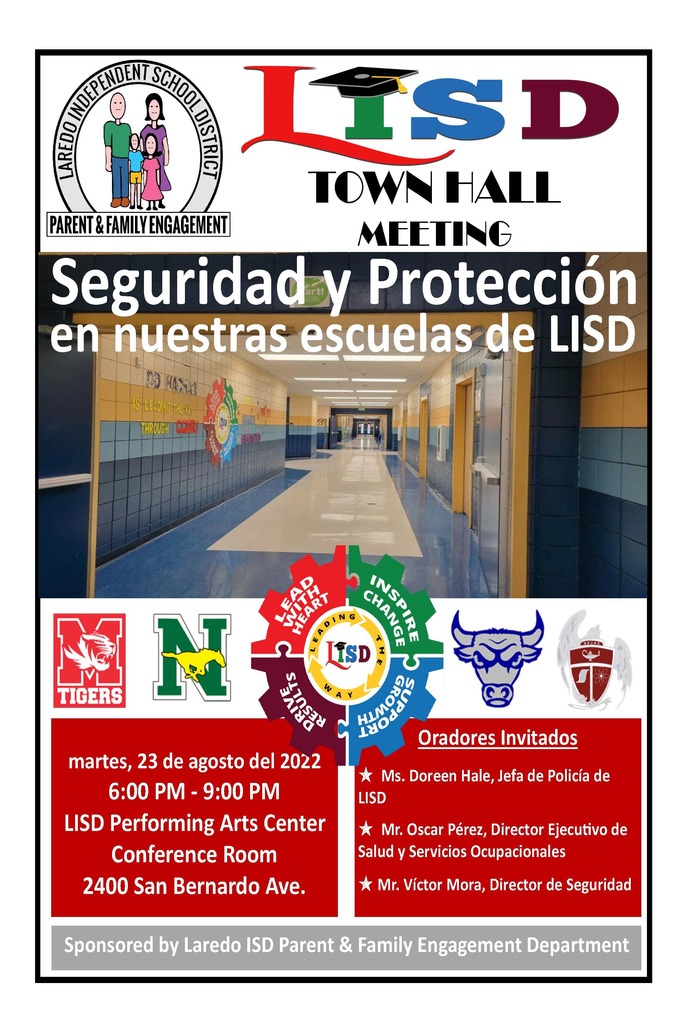 Students, join the "Jump Start" program to get ahead of the STAAR, TSIA2, and the SAT/ACT Tests! 📚 🌟For more information contact Ms. Sanchez at (956) 273-7071 or visit her office at S109.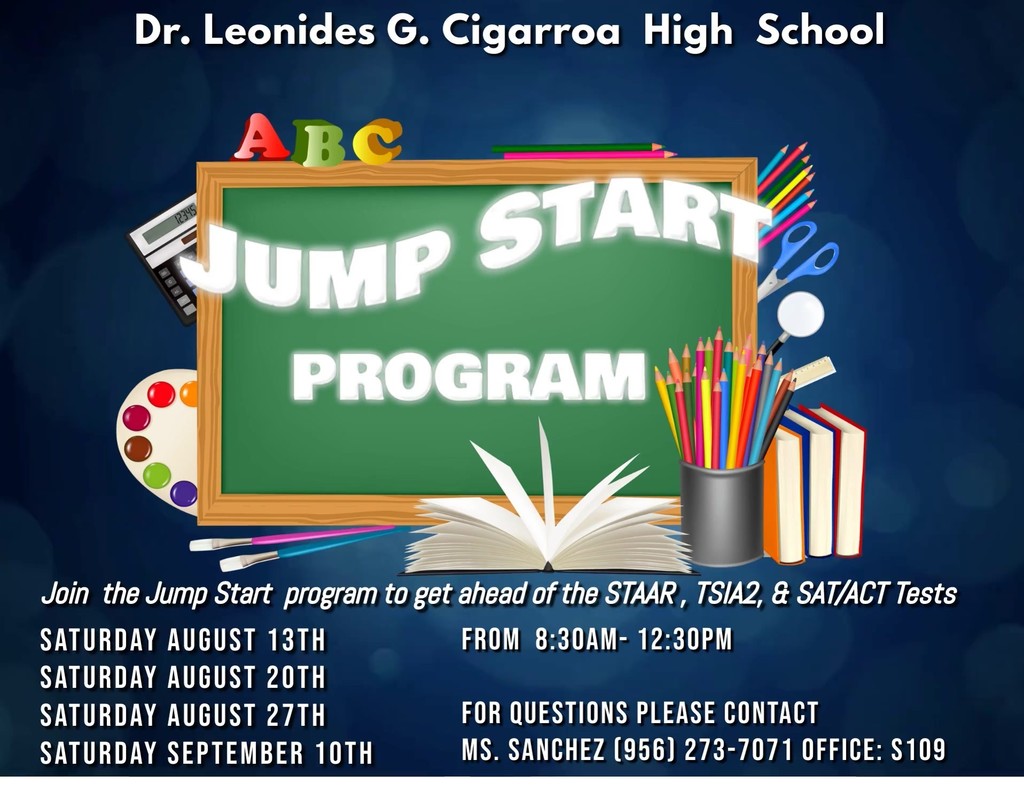 Are you interested in earning community service hours? If yes, then "DONATE PEANUT BUTTER" for community service hours! You can drop off the peanut butter jars at the Field House or with Mrs. Flores in Room (K212).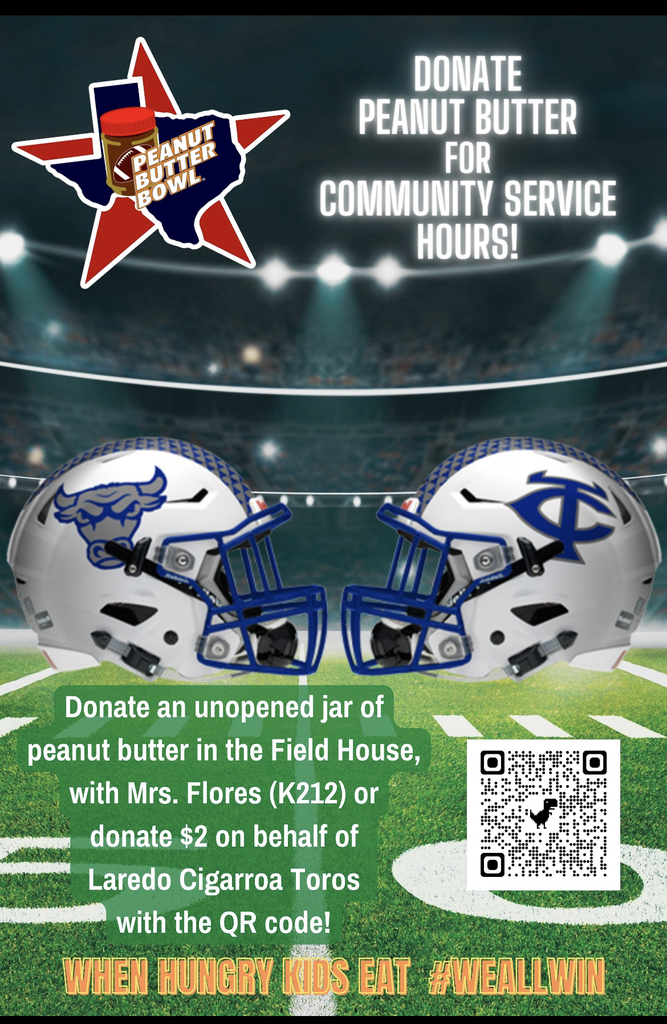 Meet the Teacher Night August 31 from 4:00-6:00 Bell Schedule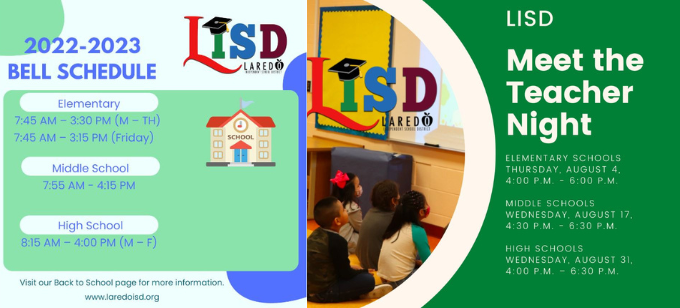 First Day of School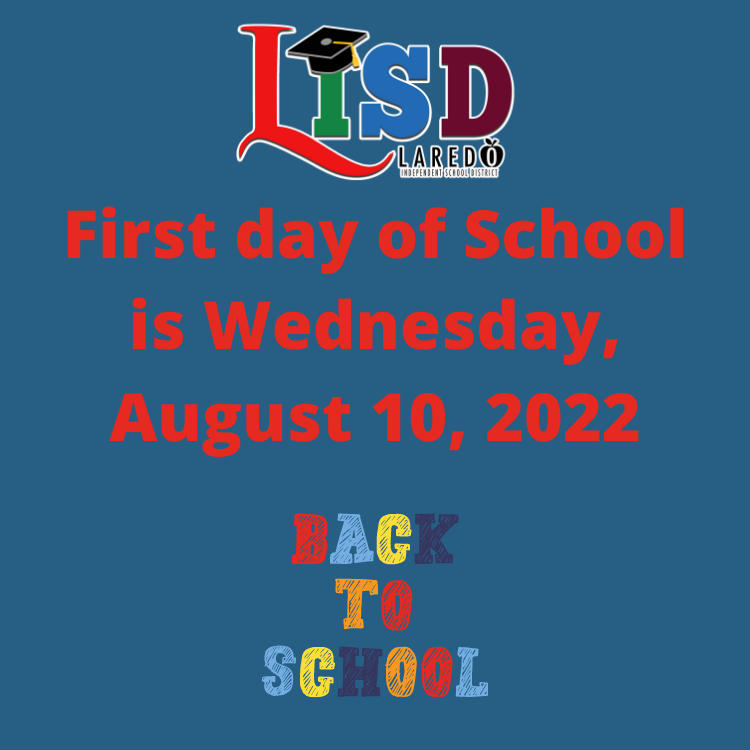 Schedule Pick up. Don't forget to come by the school to pick up your schedules.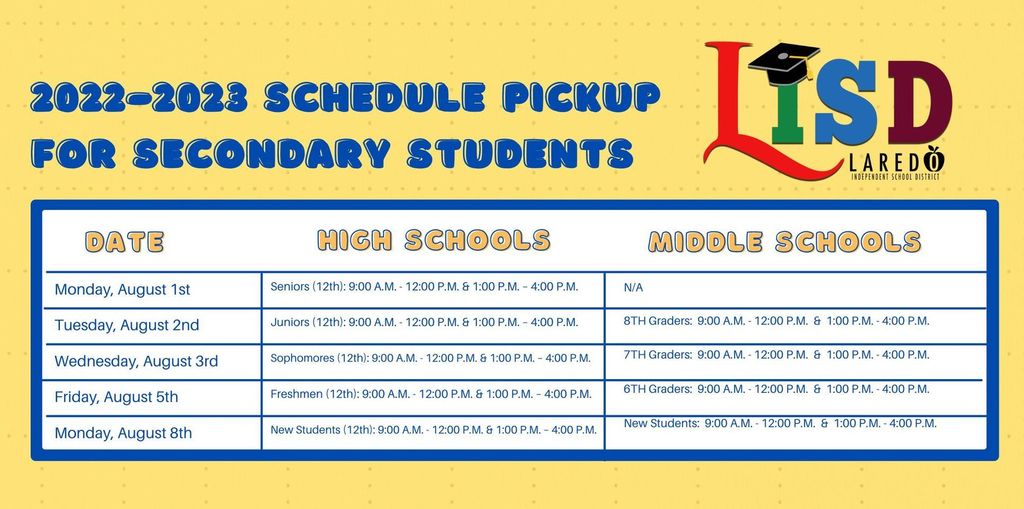 Cigarroa Orchestra Wins Awards
Student Chosen U.S. Border Patrol Youth of the Year.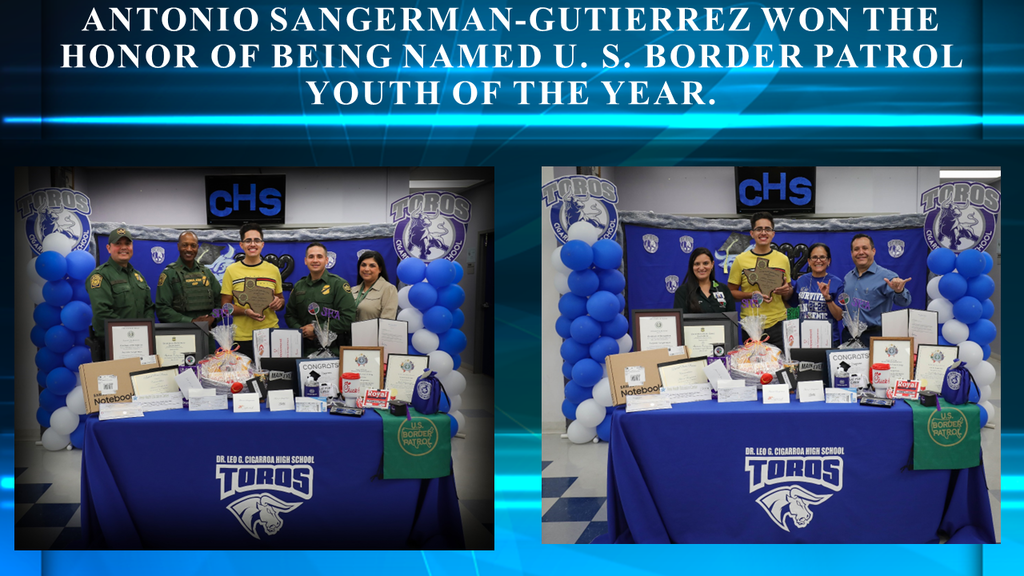 Crime Stoppers meeting with Seniors to discuss safety during Prom Night.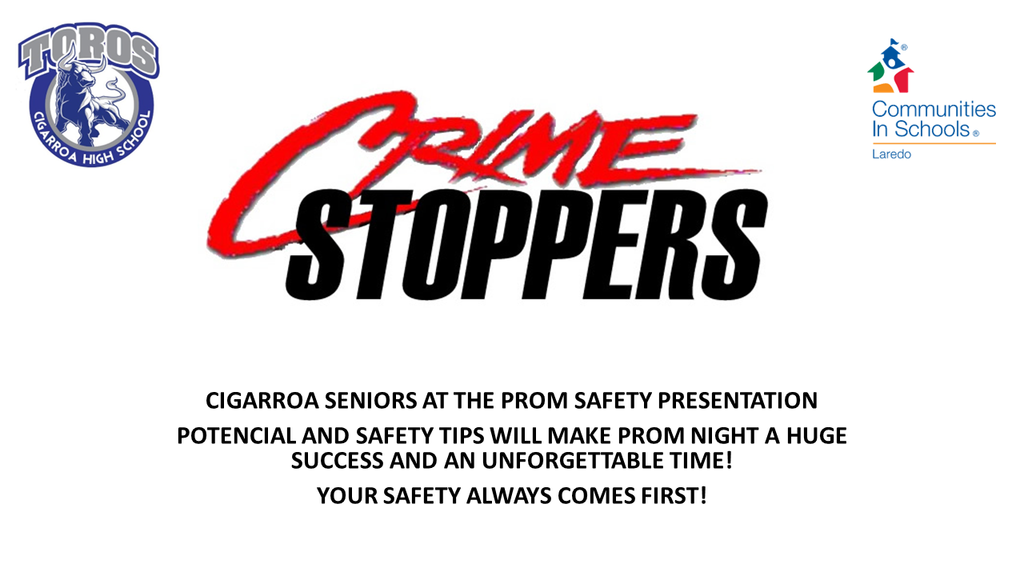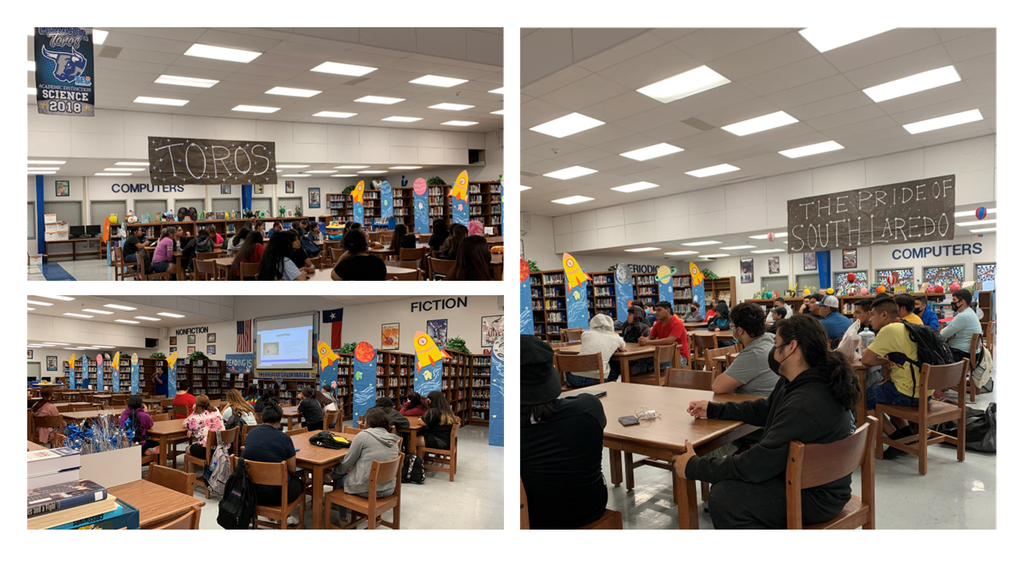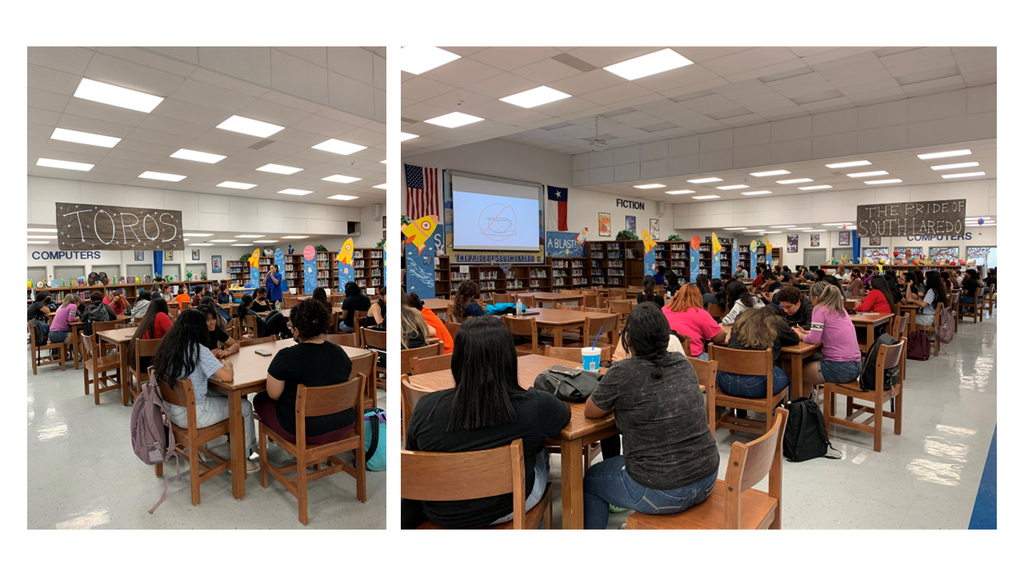 Cigarroa High School Hosa Blood Drive for 2022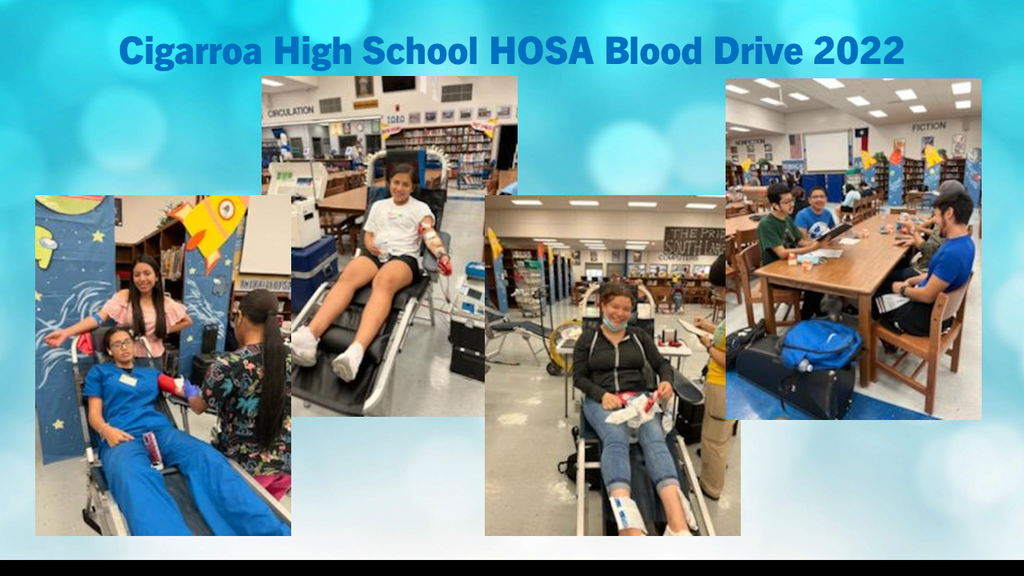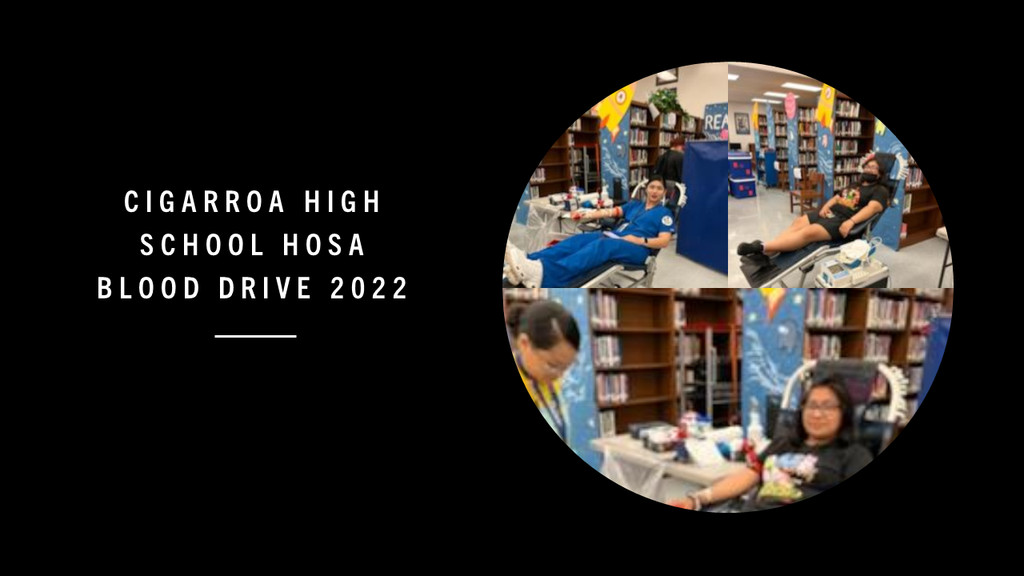 Students Natalie Rivera & Amanda Arreola were awarded the GEO Scholarship
Library books need to be turned in before the school year ends.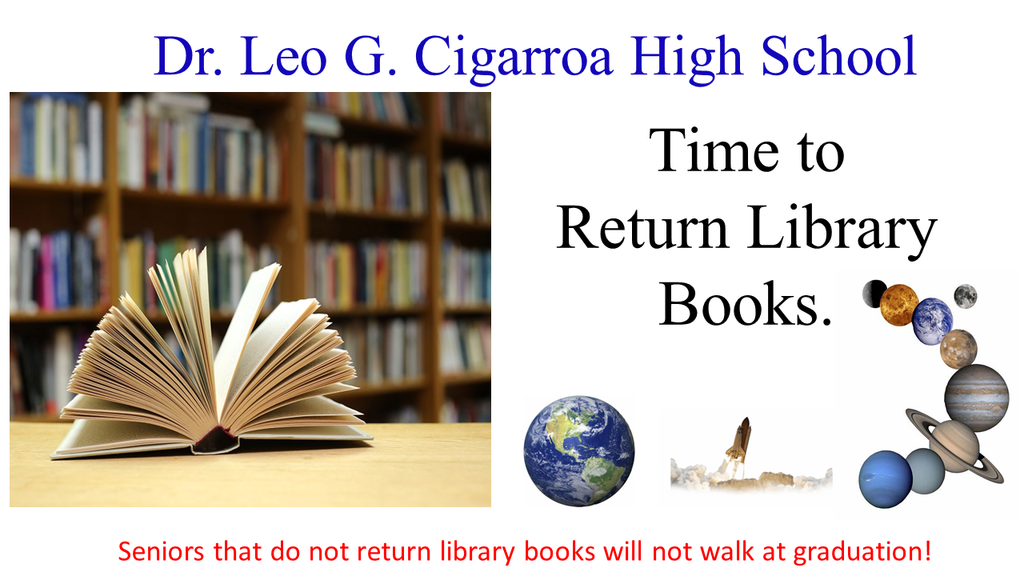 Attention Seniors and any student leaving Cigarroa High School
Happy Teacher Appreciation Week 2022
The UIL One Act Play Team will be putting on a performance of Harvey on Thursday, May 12th and Friday, May 13th.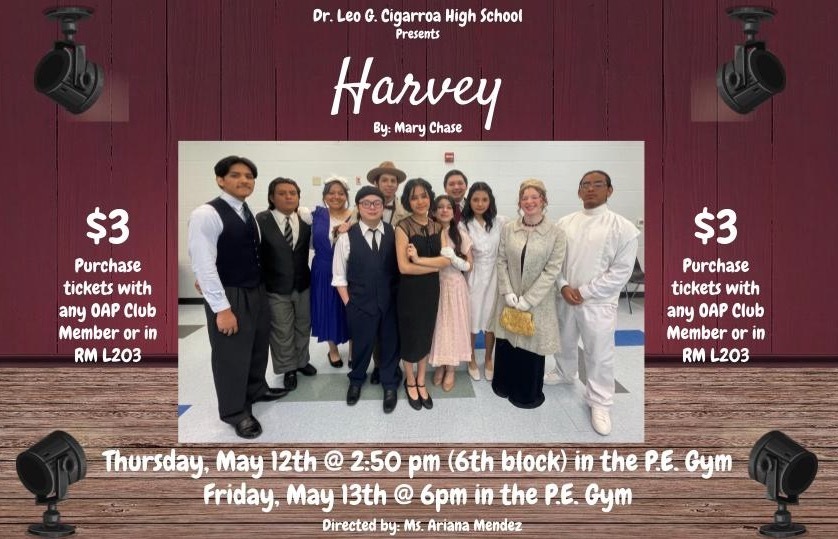 Online registration at Cigarroa Middle School Library on April 27, 2022.